School Panel Module
The School Panel is a mini-Student Information System (SIS) that bridges the data synchronization gap between educational software and business management software commonly used by most schools and educational institutions.

This module can be installed in Odoo Enterprise. It can store key school data information such as students' demographics, family relations, and enrollment history. Students and family individuals created on School Panel are synced to the Odoo Contacts application as well.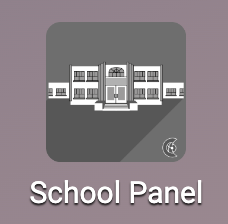 Moreover, it has a feature that automatically creates charges for recurring tuition fees and bulk invoicing for one-time school miscellaneous fees. All invoices created have a real-time synchronization to the Accounting application, following the correct tagging of the invoiced family and students. 
Also, this School Panel module supports the one-invoice per family per period functionality. For convenience, invoices can be sent automatically and paid online through the Odoo portal if a payment acquirer is enabled.
Currently, the School Panel is already integrated with FACTS SIS. Integration with PowerSchool and Canvas is an ongoing development and will be available soon. Please contact us for integration concerns.
Views

1

Total Views

1

Members Views

0

Public Views